In The Press


Media & Entertainment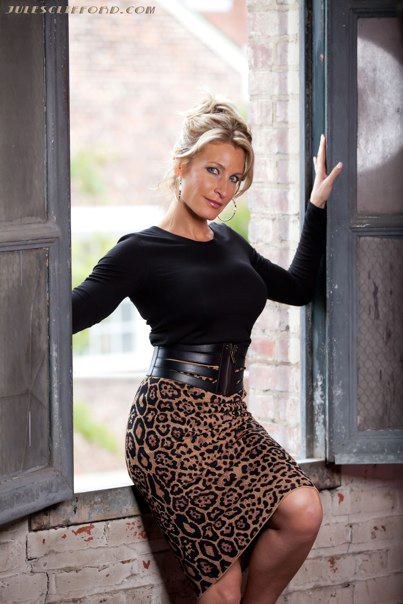 This Los Angeles raised beauty found her calling in fitness & entertainment. As a child, she spent her time with neighborhood kids creating full productions. Having two parents who were attractive and pursued both modeling and acting careers, she was a natural. At the age of seven, Michelle became a principle in several national commercials, such as, Burger King and Sears. She also was featured with her mother in a Pepsi advertisement. From the ages of seven until thirteen years old, Michelle was a ballet and belly dancer and trained with Madame Etienne who was a celebrity dance teacher in Hollywood. As her protégé, Michelle performed on toe shoes at the Hollywood Bowl and Trouper's Club. At age nine, she performed in a play called "The Days of Wine and Roses". In 1989, she moved to Bethesda, Maryland. This is where she decided to let the Los Angeles limelight go so she could live closer to family. Thanks to her nana's dreams for her and tremendous influence in Michelle's life, she moved to Maryland and began competing in beauty, starting with Miss Maryland USA. After winning several beauty pageants, she moved into a form of bodybuilding called figure. It was her childhood experience as a dancer that led her to want to compete in fitness. Michelle then became an athlete at the age of 34.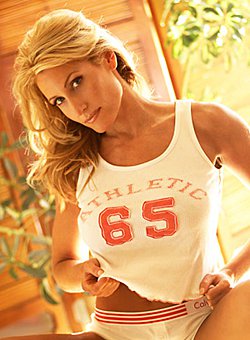 Michelle's experience competing lead to her features as a model, competitor and writer in numerous leading fitness magazines online and in print. She has been a regular fitness contributor for Best Body and Vergo Magazines. In 2002-2005, she competed several times a year in both figure and fitness. She overcame hurdles with her body despite a lack of experience dieting and weight training, along with her age. The first show she did for Fitness America was located in Bowie, Maryland. In eight weeks, she became a national competitor and competed in Fitness America Nationals in Redondo Beach, California. In time, she switched to a more challenging division called the National Physique Committee (NPC), where she again quickly went national at Bodyrock and the Monica Brant Fitness Classic, not just in figure, but also in fitness. It was her Matrix routine designed by Kim and Teri Roberts that had her in 2nd Place. After closing her business Massage Express, LLC, she became a yoga and kickboxing teacher. These moves were incorporated into her first routine. She then was inspired to become an ISSA Performance Nutrition Specialist and Fitness Trainer. Her innovative Accelerator Program is based on what she learned as a competitor. Her Yoga, Pilates, Massage and Energy Work certifications were key in creating the platform for her Synergystics Program.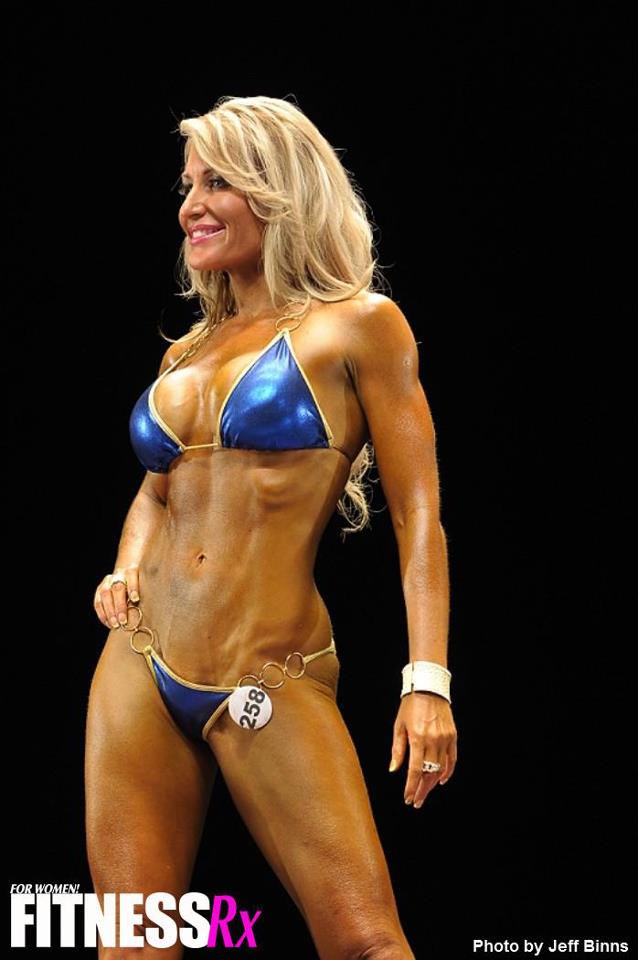 Michelle utilized her role as competitor and leader in the health, beauty and fitness arena to serve others and has been highly active within the community. In 1996, she served on several Boards; Ronald McDonald House, Grace Art and the Reflections Arts Program. In 2000, she held a black tie fundraiser in her home for Toys for Tots. As Miss Georgetown, she was invited to political gatherings and various high level charitable events to make appearances as a speaker and entertainer. She was asked to be a guest speaker at Georgetown University Hospital for the Diabetes Association Gala in 2001. Other titles she has held include; Mrs. Virginia, a Miss Maryland finalist, 1st Runner Up for Mrs. United Nations and Miss American Woman. In 2003-2006, as a model for Sachi Management, she was asked to be one of the top few selected to star in the ring for one of the most prestigious charitable events in Washington, DC called "Fight Night". This charity airs on ESPN and raises millions of dollars each year for the non-profit organization called Fight For Children and features the legends of boxing. As a result, she was recognized in Washingtonian Magazine, the Herndon Connection and the Washington Post. Michelle also takes a personal role in charities and organizations related to Domestic Violence. She has been a key note speaker for large conferences related to national policies and procedures. She speaks as a victim and activist. She was selected as a survivor, model and fitness professional for the month of June in Angela Brown's Awakening Women 2009 Calendar.
In 2012, Michelle returned to the NPC National Competition arena at age 43, placing her all time best! She placed 2nd at the IFBB North American Championships. Since 2011, she became the owner and creator of Team Knockouts, a prestigious figure & bikini competition team. She is now a well know transformation artists with make over galleries that seem unreal, check out www.michellefitness.com/galleries. Fifty athletes not only made over their physiques, but went national the first year the team was launched in May of 2012. Many are going on to become IFBB pros and successful fitness models and coaches. She is a reguarl contributor for Muscle & Fitness hers Magazine, as well as a Fit Mom Blogger. She continues to write online transformation programs and articles for national magazines. She has been invited to speak for many hospitals and organizations and is now a local and national level judge for Pageants and bodybuilding competitions. To hire Michelle please email michelle@michellefitness.com